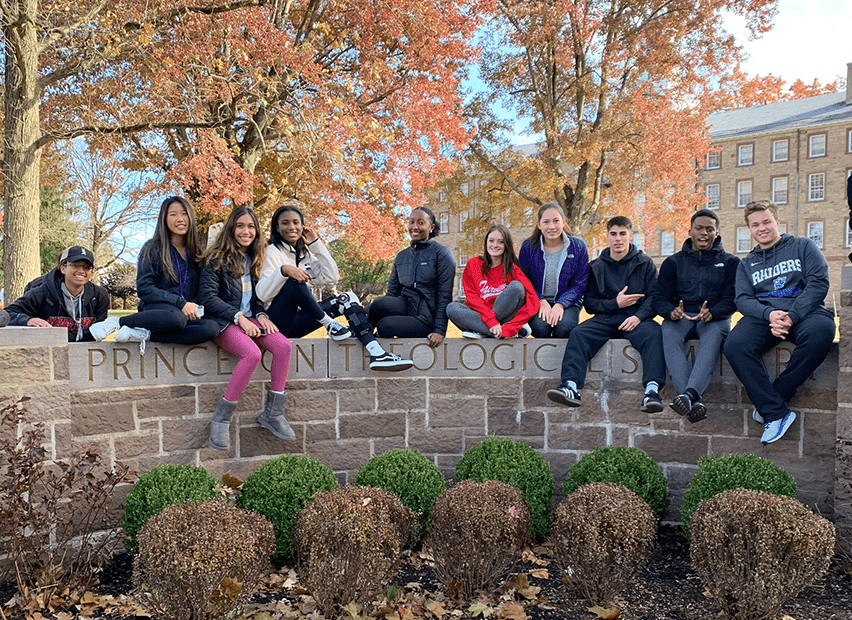 Date
Nov 20 2020
- Nov 22 2020
Cost
$135
Princeton Weekend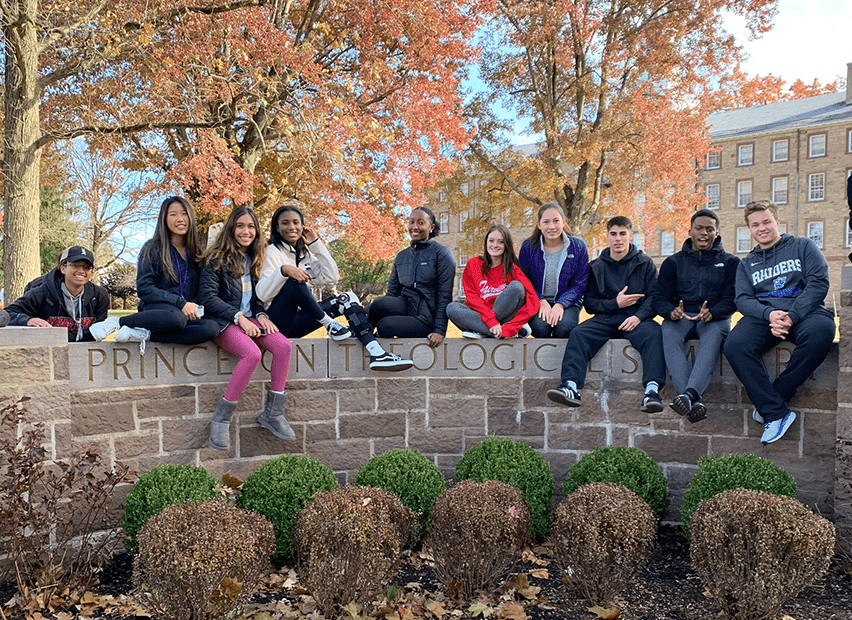 Location

Princeton, New Jersey
Date

Nov 20-22, 2020
Price

$135
Grades

9–12
Accepted Areas

Boston, New England Boarding Schools, Fairfield/Westchester, New York City, Philadelphia, and Baltimore
November 20-22, 2020

Meet with old friends and make new ones! Students in grades 9-12 from the Boston, New England Boarding Schools, Fairfield/Westchester, New York City, Philadelphia, and Baltimore areas are all invited to come enjoy an autumnal weekend with FOCUS in Princeton, New Jersey. The weekend will be a mixture of fun games, thoughtful talks, great music, and down-time spent on the historic campus of Princeton University and in the town of Princeton itself.
Program Fee
The program fee of $135 covers all program activities, as well as some meals. Students should plan to have dinner before they arrive Friday night. Breakfast on Saturday and Sunday mornings, as well as dinner on Saturday evening will be provided. Students will need to buy lunch on Saturday and Sunday.
Please contact your local area staff if you would like to apply for a scholarship.
Transportation
Your FOCUS area director may organize group transportation to and from Princeton Weekend. Please contact him or her for details. There is a train stop that comes directly into Princeton University, and we can provide driving and parking directions for those who arrive by car.
Suggested Packing List
• Sleeping bag and pillow
• Sleeping pad (Students will be sleeping on the floor, no sleeping pads will be provided)
• A towel
• Toiletries
• Extra money for lunches, sporting events, shopping, or snacks in town
• Comfortable clothes appropriate for the weather
• You may also want to bring sports equipment, musical instruments, a notebook, and a camera
At this program, you will have lots of time for action and relaxation, to be outside, to have conversations, and to meet new people. We have found that certain items detract from the community experience that students enjoy. Specifically, we ask you not to bring the following: speakers, computers, iPads, tablets, or other devices that stream videos.

All FOCUS rental facilities are alcohol, tobacco, and drug free campuses. To that end, we ask that you do not bring alcohol, tobacco products, marijuana, illegal drugs, or drug paraphernalia (including electronic smoking devices, vaporizers, e-cigarettes, Juuls, etc.)

If anyone is found with such items, they will either be confiscated for the remainder of the program, or (in the case of alcohol, tobacco products, marijuana, illegal drugs, or drug paraphernalia) may result in the student being sent home early.
FOCUS is not responsible for any lost or stolen items during the program.